The Value of Hospitality
An itinerary of suggestions to discover and to take with you for a unique and stimulating experience.

History
Taking care personally of the gastronomic and oenological selections of our products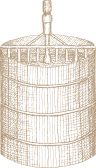 Story
Giuseppe inherits his passion for this field from a long history of cultivation


Quality
Carefully selection of our wines according to criteria of quality and terroir

Experience
Thanks to our experience, we provide a select range of exclusive products
Dedicated to the Italian viniculture
We had an excellent time at the winery. Luca and his staff were extremely knowledgeable and friendly Our entire group was very pleased with the wine tour and the tasting I would highly recommend
Hi Alessandro! My Editor is still in Italy but i get his feedback: He says "I loved the all! Amazing suggestion. The wines are "Italy in the bottles".
Hi Alessandro, hi Giuseppe - Kristina here. Yesterday Tour Experiences - Olive Oil and Wine, was perfection ! I will call you !
In these difficult times, it's great to get friends together and enjoy some good Italian wine. The service is always excellent and courtesy is dominant. By now we are friends too. Ciao Giuseppe and Allesandro ! We love you !
Great, great, great. Ordered and Received.A simple way to bring Italy to NY.Now I enjoy this Chianti Riserva. Tomorrow,a Brunello.WOW!!
Excellent service for the excellent Tignanello !!Grazie Alessandro
Vivo a Londra e, purtroppo, a causa del Coronavirus, sono rimasto bloccato qui. Mi hanno detto alcuni amici che potevo acquistare del vino italiano, tramite questo sito e, dopo 4 giorni, veramente mi è stato consegnato. La possibilità di assaporare i sapori della mia terra mi ha dato una carica indescrivibile. Non ho parole per descrivere la mia gioia. Grazie !